Click on the thumbnail to open the full size photo.
Click any of the thumbnails above to view the full sized photo in a lightbox.
Once opened, click on the right or left side of the images to scroll through the other images above.
Cornus foemina
SWAMP DOGWOOD
STIFF DOGWOOD
Florida native
A deciduous shrub or small tree frequently found in wet hammocks and floodplain forests throughout nearly the entire state The range extends throughout the southeastern United States, west into Texas, Oklahoma and Missouri, north into Illinois, Indiana, Kentucky, Virginia, Maryland, Delaware and New Jersey.
Growing to 8 m (26 ft.) tall, with opposite, simple lanceolate to elliptic leaves with entire, but wavy, margins. Small cream colored flowers are borne in clusters 3-7 cm (1-1/8 to 3-1/4 in.) across, typically between April and June. The fruit is a globular, blue drupe 4-6 mm (slightly less than 1/4 in.) in diameter.
More swamp dogwood flower photos can be seen on the flower fly page.
---
Cornus foemina is a member of the Cornaceae - Dogwood family.
---
Other species of this genus in the Wild Florida Photo database:
View Cornus florida - FLOWERING DOGWOOD

---
The Trees of Florida
Gil Nelson
A guide to Florida's tree species, organized by the 77 families which include trees in the state.

Purchases made by clicking the image link below help support this website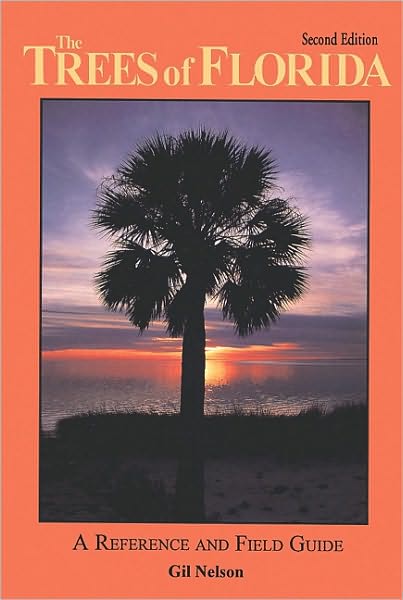 This guide gives scientific and common names, and information on medicinal, food, and ornamental uses for some 350 trees and shrubs. Includes color photos and b&w drawings to aid identification. Useful for gardeners as well as naturalists. Includes a glossary of botanical terms, and a listing of state and national parks, forests, and wildlife refuges.
---