Click on the thumbnail to open the full size photo.
Click any of the thumbnails above to view the full sized photo in a lightbox.
Once opened, click on the right or left side of the images to scroll through the other images above.
Poncirus trifoliata
HARDY ORANGE
Not native to Florida
A small thorny deciduous tree that is closely related to the Citrus genus. While not native to the United States, it can be found throughout the southeastern coastal states west into Texas and Oklahoma, in Arkansas, Tennessee and West Virginia, the mid-Atlantic states as far as Delaware and Pennsylvania.
The fruit is small, very acid and bitter, but the hardiness of this plant lends itself to use as a rootstock for citrus trees.
---
Poncirus trifoliata is a member of the Rutaceae - Rue family.
---
Florida Wildflowers: A Comprehensive Guide
Walter Kingsley Taylor
Walter Taylor's guide will help readers recognize and identify wildflowers by where they're most likely to be found growing - their natural habitat.

Purchases made by clicking the image link below help support this website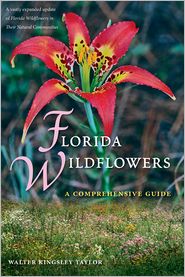 This guide is an updated and expanded version of Florida Wildflowers in their Natural Communities. The number of species is doubled, to more than 450, with updated taxonomy, and now wetlands habitats are included.
---
Date record last modified:
Jun 02, 2007