Click on the thumbnail to open the full size photo.
Click any of the thumbnails above to view the full sized photo in a lightbox.
Once opened, click on the right or left side of the images to scroll through the other images above.
Croton argyranthemus
SILVER CROTON
HEALING CROTON
Florida native
---
Croton argyranthemus is a member of the Euphorbiaceae - Spurge family.
---
Other species of this genus in the Wild Florida Photo database:
View Croton glandulosus var. septentrionalis - VENTE CONMIGO
View Croton punctatus - GULF CROTON

---
Florida Wildflowers: A Comprehensive Guide
Walter Kingsley Taylor
Walter Taylor's guide will help readers recognize and identify wildflowers by where they're most likely to be found growing - their natural habitat.

Purchases made by clicking the image link below help support this website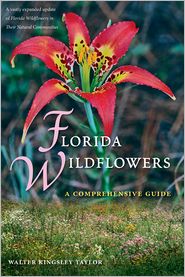 This guide is an updated and expanded version of Florida Wildflowers in their Natural Communities. The number of species is doubled, to more than 450, with updated taxonomy, and now wetlands habitats are included.
---