Click on the thumbnail to open the full size photo.
Click any of the thumbnails above to view the full sized photo in a lightbox.
Once opened, click on the right or left side of the images to scroll through the other images above.
Grus americana
WHOOPING CRANE
Florida native
U.S. Endangered species

Florida Species of Special Concern

Whooping cranes numbered less than two dozen in the early 1940s. Today there are about 500 individuals, with nearly a third of that number in captivity. The recovery is due to an involved captive breeding and reintroduction program that includes training the birds to migrate using ultralight aircraft.
Based on historical records of whooping cranes in Florida, two reintroduction programs were undertaken. A non-migratory population was established in the Kissimmee prairie area of central Florida and a separate population that migrates between the Neceda National Wildlife Refuge in Wisconsin and the Chassahowitzka NWR in coastal west central Florida. The largest population of whooping cranes migrate from north Canada to Texas.
This is the tallest bird in North America with adults being mostly white, with black wingtips and red on the head. Feathers are tufted over the rump.
More photos of whooping cranes led on migration from Wisconsin to Florida by Operation Migration ultralights can be seen here.


---
Grus americana is a member of the Gruidae - Cranes family.
---
Other species of this genus in the Wild Florida Photo database:
View Grus canadensis - SANDHILL CRANE

---
The Sibley Field Guide to Birds of Eastern North America
David Allen Sibley
The Sibley Field Guide to Birds of Eastern North America is an indispensable resource for all birders seeking an authoritative and portable guide to the birds of the East.

Purchases made by clicking the image link below help support this website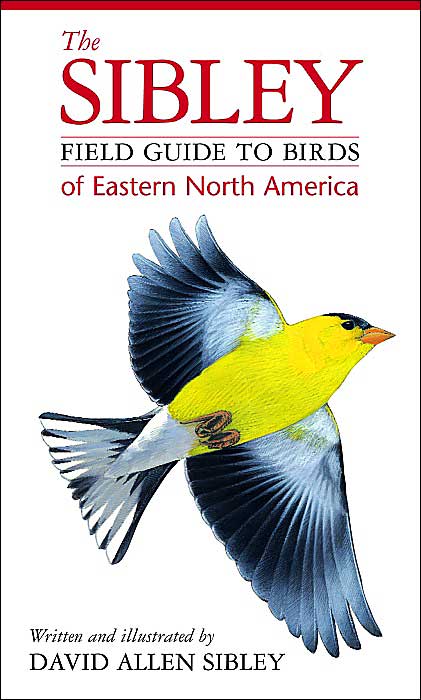 The Sibley Guide to Birds has quickly become the new standard of excellence in bird identification guides, covering more than 810 North American birds in amazing detail. Now comes a new portable guide from David Sibley that every birder will want to carry into the field. Compact and comprehensive, this new guide features 650 bird species plus regional populations found east of the Rocky Mountains. Accounts include stunningly accurate illustrations - more than 4,200 in total - with descriptive caption text pointing out the most important field marks. Each entry contains new text concerning frequency, nesting, behavior, food and feeding, voice description, and key identification features. Accounts also include brand-new maps created from information contributed by 110 regional experts across the continent.
---
For more information on this species, visit the following link:
Cornell Lab of Ornithology All About Birds
Date record last modified:
Oct 08, 2013